Create your own Game
Learn, Understand and Create with Games
ROBLOX - create your own Game
Virtual worlds have been built for 40 years to be used for pastime, gaming, competitive gaming (eSports) or in serious gaming approaches for teaching knowledge or developing new skills. These content and worlds were developed in the early days by gaming studios such as Datasoft, Sirius Software and then by the likes of Activision Blizzard, Epic Games and Electronic Arts. But there was always the desire of the players to become or be developers themselves.
There are very exciting and authentic campaigns around Roblox one of the first campaigns in Europe was the campaign for Toystory 4 - Everything Listens to (k) a Command in 2019.
Disney, together with its partners Force of Disruption and Mataracan, has called for a Roblox Game Jam, including a creative competition. The idea was to submit your own ideas related to the new movie "A Toy Story: Everything Listens to No Command" and the new hype game Roblox. The four best ideas will be selected by the influencers Doctorbenx and Lara Loft as well as an independent jury and invited to the big Roblox Game Jam at ES_COM by ISPO Digitize on July 6. There they will meet the two influencers as well as official Roblox coaches and can develop their own Toy Story Roblox game.

15 million games
However, there are also a total of around 15 million games on Roblox that are programmed and created by users. And so the platform does not see itself as Fortnite, but rather as a Youtube competitor. The games themselves are always free, but gamers can collect virtual currency in the game. Those who find this too strenuous or too slow can pay for the so-called Robux via in-app purchase.
One person who programs games on and for Roblox is 22-year-old Pascal Köhler from East Frisia. He has been on the gaming platform for ten years, initially only as a player, later he began to program small games himself. In the meantime, he is so successful that he can live off the income from his games.
Updates every week
To keep his up to 13 million players happy, Köhler tries to bring out updates every week, which is, for example, a particularly colorful snowboard or a new train for his train simulator. Meanwhile, Köhler also knows what the players like. In his opinion, these are mainly virtual amusement parks and simulations, but not all of them: his garbage truck simulator, for example, has hardly found any fans. Roblox is a lot of fun, says Köhler. People help each other out and collaborate a lot with others from around the world, he says. "Some people are better at designing, others better at programming."
Said players are quite a diverse group: according to official data, 40 percent of Roblox users are female. Moreover, the game is particularly popular among children under fourteen.
In 17 years and with approximately 100 million active users, the Roblox platform has accumulated a now considerable amount of games. The following presented applications can all be downloaded for free and played on all platforms on which Roblox is available (Windows, Mac OS X, iOS, Android, Xbox One, Oculus Rift). Due to the large international community, not all games listed here are also available in German. 
These are the most successful games:
MeepCity
Jailbreak
Adopt Me!
Royale High
Murder Mystery 2
Work at Pizza Place
Welcome to Bloxburg
Prison Life
Flee the Facility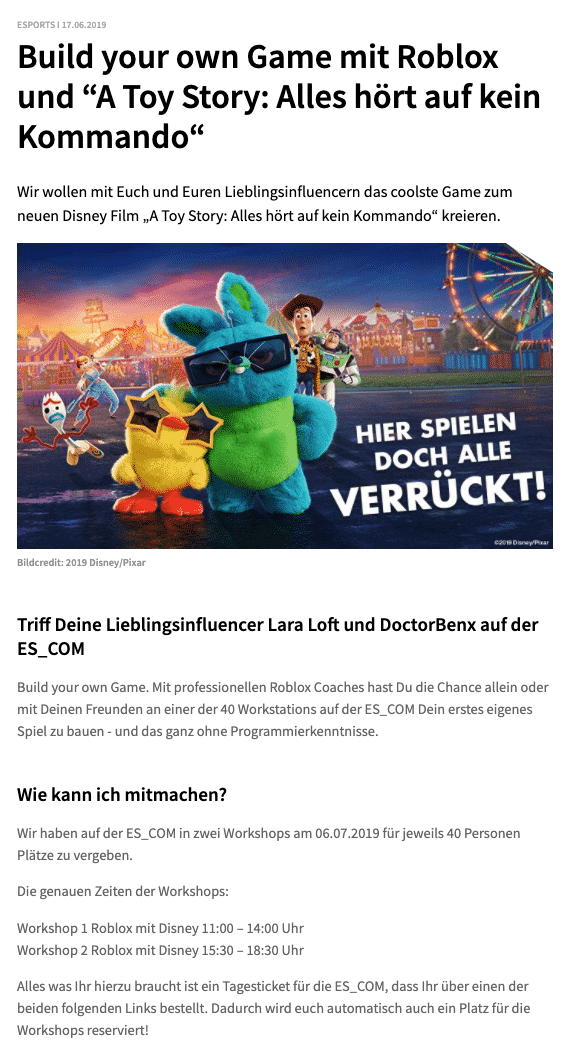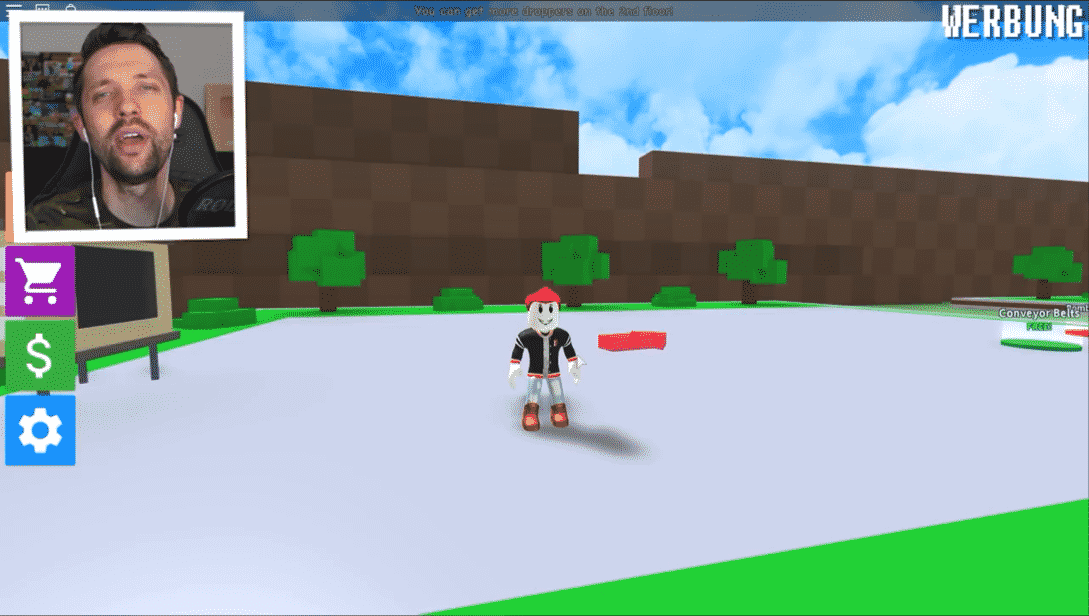 Various companies are in the market and have been letting users generate and publish content themselves for years. The most successful open world game is Minecraft. The Swedish programmer Markus "Notch" Persson has developed this software and the birth of Minecraft is May 17. 2009 and very quickly became a mega hit. The software has sold a total of 200 million copies internationally. The companym Mojang was bought by Microsoft in September 2014 for 1.9 billion euros and the loyal fan base still spends hours upon hours in this open world, building exciting experiences and experiencing themselves in different modes: creative mode, survival mode, adventure mode, hardcore mode and spectator mode.The entire world - a landscape of mountains, rivers, oceans, forests, deserts, and other landscape types - is made up of blocks that the player can remove or place at will. This allows you to change the world to your own liking, create paths, cities and harbours and build fascinating structures - either alone in single player or together in multiplayer mode. There are also different game modes, each emphasizing different aspects of the game . The community has set up its own wiki for its own universe, as there are so many themes and projects in Game that also have an impact on the society we live in. For example, there are co-creation processes from the German Children's and Youth Foundations in which the digital participation of youth in urban development projects and other social issues with the well-known platform Minecraft. Jugend.beteiligen.jetzt (Youth.Participate.Now ) is a suitable way to promote youth participation with the new generation's own tools. The Technologie Stiftung Berlin is doing the same. There is also a project in which the earth is to be recreated - Denmark already exists in Minecraft.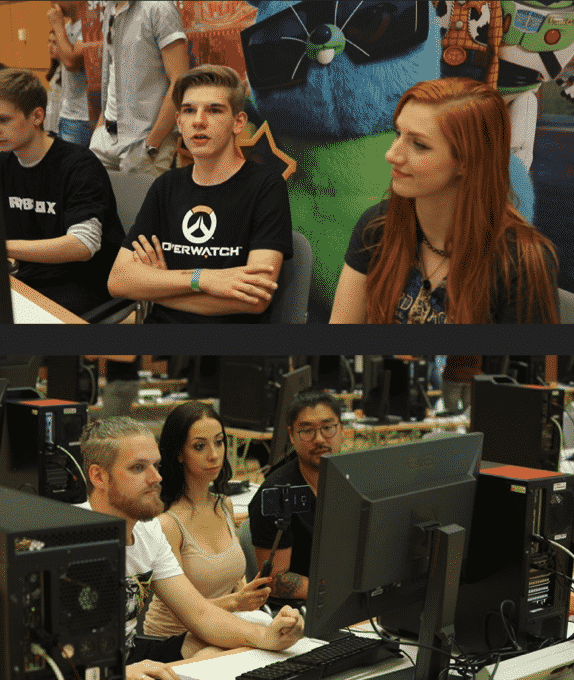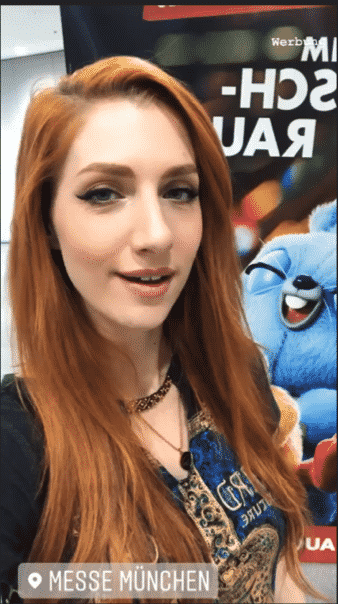 But there are other providers in this environment that are even more successful. Here there are own games that Unser can develop and also turn over millions of EURO with their IPs. A city simulation full of mini-games called "Meep City" or the crime hunt "Jailbreak" is just as popular as "Work at a Pizza Place". These game worlds are among the most popular on the online gaming platform Roblox, it has more than 1.9 billion views.
These and many other games on the platform are mostly colorful, but the graphics and controls are rather simple. The figures look like Lego men or the pixelated characters from the brick-building game Minecraft. Users can also meet and chat with their virtual friends. The target group for Roblox - the name is derived from "robot" and "blocks" - is primarily teenagers and young adults. In Germany, the game is approved for children aged twelve and up.
Founded in 2004 by Canadian David Baszucki under the name "DynaBlocks", the platform is immensely successful. It started with just 100 players, and today it has around 150 million active players, 40 percent of whom are female. By comparison, the also very successful online ball game Fortnite had around 78 million active players per month in 2019, according to figures from the developer Epic.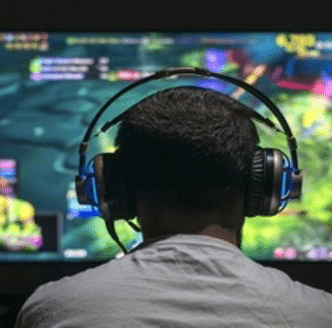 FOR
GAMERS AND GAMING ENTHUSIASTS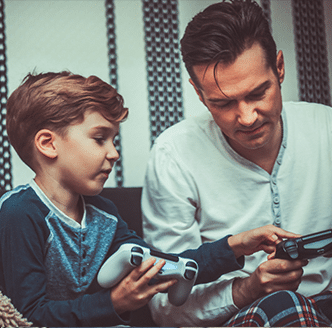 FOR
Parents, teachers and educators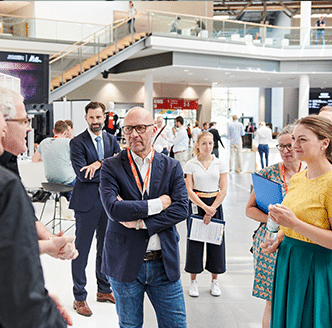 Join the eSports Movement!
This series of events is designed for anyone who wants to learn more about eSports, gaming, exergaming and physical eSports.
The experience, the experiences and the workshops give an overview of what will move us all in the future.
Interested?