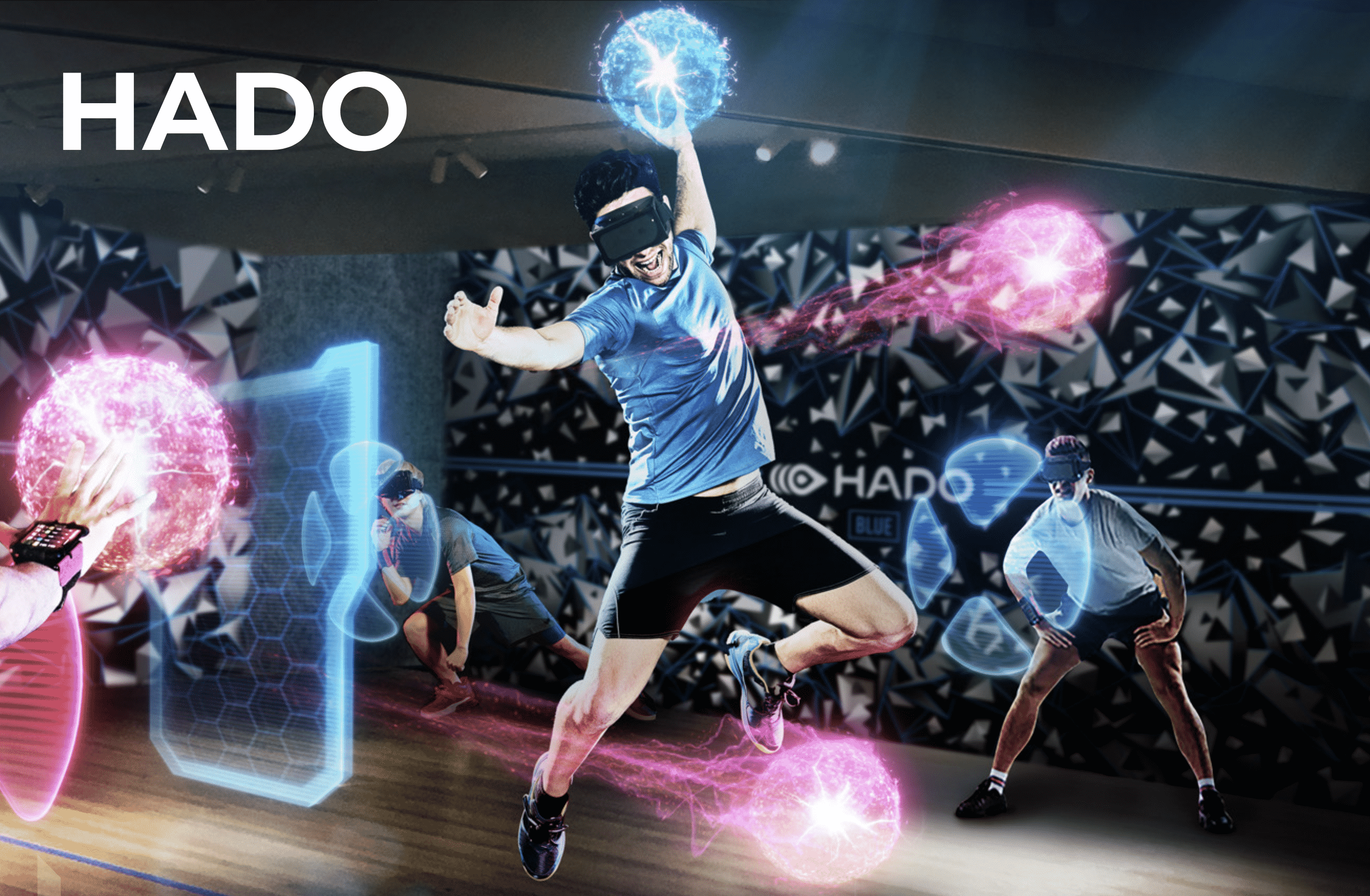 The Augmented Reality Revolution
HADO is a combination of motion sensor, smartphone, AR (augmented reality) technology and sport that adds completely new dimensions to the world of games and sports.    
Shoot monsters with energy balls, protect yourself from enemy fire with shields, or fight among yourselves to the bitter end. HADO offers a variety of completely new gaming experiences. HADO is perfectly suitable for sports and fair events. But there is also the possibility to install this new sport permanently in the event hall.
HADO is popular at events, trade shows and exhibition spaces!
Setup and requirements
To play HADO you need the following:
A free area of at least 6m x 8m
A HADO set:

Play walls with HADO pattern
Tripods for placing the walls
6 Headsets with iPhones and the HADO app
6 wrist controllers with iPods and the HADO app

a stable internet connection
a PC with HADO server
230V power line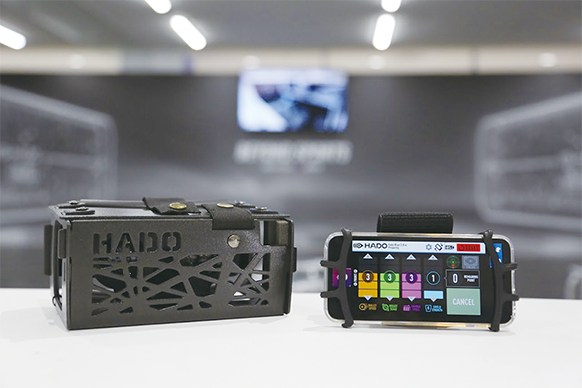 HADO combines tradition with the future. It is the world's first sport to use augmented reality (AR) technology. Unlike Virtual Reality (VR), HADO players are not limited by the cumbersome cables, controllers and screens required to navigate virtual environments.
How it's played: In Tournament, two teams of 3 players each are on an indoor court in their field of play. While players dodge the opponents' energy balls with real athletic effort, they can build up a limited number of shields, charge energy for their projectiles, or fire energy balls at the opponents. 
At the beginning of the game, two teams of three players each are assigned to the blue or red team. Before the game can begin, all players must choose their individual skill levels. All players have four virtual abilities, whose characteristics and level they can determine themselves: 

The speed of the energy balls
The size of the energy balls
The loading speed of the energy balls
The number and strength of the protective shields
Due to the individually and each round newly adaptable abilities, there are endless possibilities for game strategies.
Once all players have logged in their abilities, an 80-second round of HADO begins. 
All players are marked with four hit points by the headset. If all four hit points are hit by opposing energy balls, the person hit is incapacitated for 3 seconds and the opposing team receives a point. 
If there is a tie at the end of the 80 seconds, an overtime period in "sudden death mode" begins after a countdown.
The next knockout wins. 
HADO has already been a guest at major trade fairs, such as ISPO Munich with the Force of Disruption.